Create the Change
You crave
I help people release whats holding them back to create the future they want
Do you want your life to change… but you're not sure how?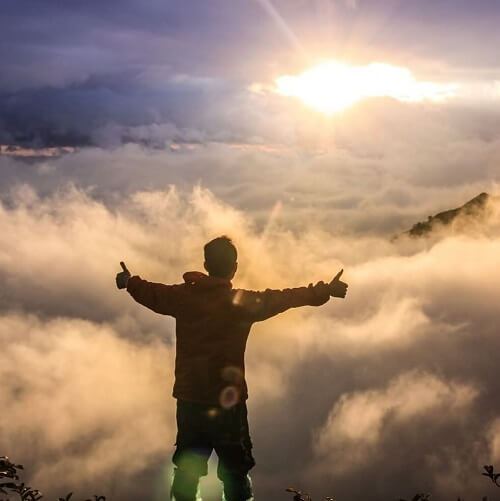 Does any of the below resonate with you?
You want more from yourself and your life
You feel like something is missing, but you can't put your finger on it
You have it all on the surface, but feel unhappy and restless inside
You're wondering who you really are and what you really want
You feel stuck and unable to move past what's holding you back
If any of this is hitting home, you're in the right place. I help people reconnect with their beliefs and identity, so they can create the life they truly want. Through one-on-one coaching, workshops and retreats, I guide you to let go of the things that no longer serve you, so you can reconnect, grow, and create a new and fulfilling future.
"Each moment is a new beginning, a new opportunity to open the wings and to grow through experience. Every new beginning is the transformation of the old."
-Frances Lamb
Here are some ways I can help you:
Release Trauma
Whether you're unable to overcome past trauma, or are experiencing a traumatic period right now, I help you release and repair the emotional trauma, so you can move forward in your life.
OVERCOME NEGATIVE BELIEFS
Is it time to stop your negative beliefs and fears from holding you back? I teach you techniques to calm your inner self, build confidence, and start enjoying life again.
DEFINE CAREER GOALS
Sometimes the career path we thought we wanted doesn't actually make us happy. I help you work out what's missing, re-establish your goals, and close the gap between where you are and where you want to go.
REDISCOVER YOUR IDENTITY
Most of us don't stop to question who we really are and what we really want. And our beliefs change as we grow and mature. I help you to reconnect for a fresh perspective, new insights and greater awareness.
FIND BALANCE
When we're juggling too much, or focusing on things that aren't aligned our values, it's easy to feel overwhelmed and trapped. I help you re-focus your priorities, and manage your time in a way that fills your life with more of what lights you up.
BREAK PATTERNS OF ABUSE
Abuse comes in many forms. From self-abuse through unhealthy patterns and habits, to abuse from others such as sexual abuse and violent relationships.  I help you break free and move into a healthier and happier space.
BUILD CONFIDENCE
A lack of self-confidence creates ripple effects throughout your life, relationships and career. I help you build the inner strength and resilience to overcome obstacles and meet challenges head-on.
IMPROVE MENTAL HEALTH
Depression and other mental issues create difficult challenges for yourself and those who care about you. I help you manage emotions and learn self care, so you can stay calm and in control.
Who Is Frances Lamb?
Frances Lamb is a professional coach, mentor, training and a certified Havening Techniques ® practitioner. Highly educated in a variety of effective methodologies and practices, Frances' level of knowledge across multiple disciplines truly sets her apart. From Havening Techniques, Psych-K, hypnotherapy, Neuro Linguistic Programming and more, Frances has the rare ability to draw from an enormous pool of techniques to ensure her clients receive exactly what they need to move forward into the future they desire. Frances combines her theoretical knowledge and technical skills with over 600 hours of practical coaching experience to tailor her approach for outstanding results.
Frances also possesses a huge amount of life experience, having travelled extensively and lived abroad, serving in the British Army, and in a variety of roles within government organisations across the UK, Northern Ireland and New Zealand, including the NZ Police, Northern Ireland Probation and Prison Services, and more. There isn't much she hasn't seen, and she draws upon this rich tapestry of lessons to help clients facilitate positive change.
Passionate about empowering people with knowledge and techniques that empower them, Frances' style of coaching is honest, approachable, judgement-free, and empathic… with a good dose of humour and pragmatism thrown in! Rather than a clinical experience, Frances sees coaching as a therapeutic relationship between client and coach. She loves seeing her clients reawaken and grow as their inner changes positively affect all areas of their lives, and feels honoured to be a part of making that happen.
All journeys begin with just one step…
Sometimes we get stuck in the thinking that 'It's too late to change', or 'I've made too much of a mess to get out now'.
I'm here to tell you that change is possible – it is never too late to let go of the past and whatever it is that is holding you back – never.
There are many different ways to create that change, and my purpose is to help you create new pathways that lead you where you want to go. I draw upon my extensive practical knowledge to tailor bespoke sessions that work best for your learning styles and desired outcomes.
Think of me as your guide on your journey back to yourself and into a life that truly fulfils you on every level.
What you'll gain from working with me:
A clear pathway through the confusion you're currently stuck in
Reconnection with your true self (not who others think you should be)
A lifestyle that reflects who you truly are, congruent with your values
Tools to shift the negative impact others have on your life (even the ones closest to you)
A positive shift in your perspective about yourself and your life
The ability to self question and uncover underlying answers
Stronger and more loving and supporting relationships
Empowerment with knowledge, skills and techniques to use whenever you need them
Peace with your past and excitement about your future
"With Frances help, I am now confident in life, I fear much less and I just go, leading very well with my fears and challenges along the way! She NEVER left alone, she was always there for me no matter what! I have learnt to put myself first which was a very big thing for me. The result of the coaching is I am a totally independent person, both financially and emotionally."
Larissa – Canberra, ACT
Book a Session with Frances
During our session, we'll define your issue, determine your desired outcomes, and decide on the best way forward for you.